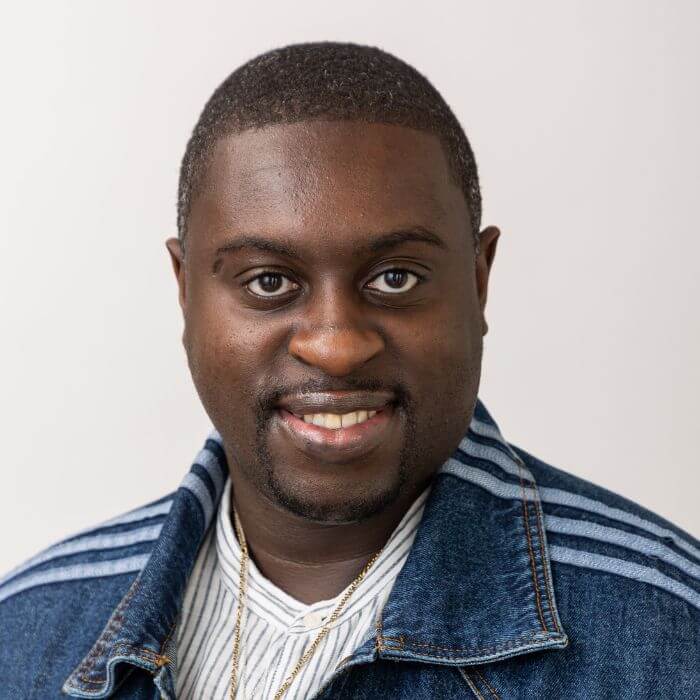 John W. Meade, Jr. is an LGBTQ and HIV/AIDS prevention advocate with real-world public health experience including the designing and implementation of HIV prevention programming/community-led demonstration projects, nationwide HIV prevention strategic planning, and understanding the root causes of social determinants of health, which underpin health inequities and disparities.
John currently serves as Senior Program Manager-Policy at AIDS Vaccine Advocacy Coalition (AVAC). John has acquired over 10+ years of global public health experience, focusing on socio-contextual determinants of health including addressing health inequities and stigma among LGBTQIA+ communities of color, youth, women and sex workers. In his role as Senior Program Manager, John is responsible for building capacity of community leaders to advocate for policies that benefit their communities. Also, John works with members of Congress to fund HIV Research and Development as well as the development of policies to address emerging needs of all HIV impacted communities domestically and globally. John has also worked internationally supporting sexual health promotion efforts and HIV prevention research among priority populations in South America and Sub-Saharan Africa. John is an active member of the Global Health Technology Coalition (GHTC) and the GHTC Equity Working Group.
He holds a B.A. in Cell and Molecular Biology from Connecticut College and a Master's degree in Global Health with a concentration in Socio-Contextual Determinants of Health from Rollins School of Public Health at Emory University.