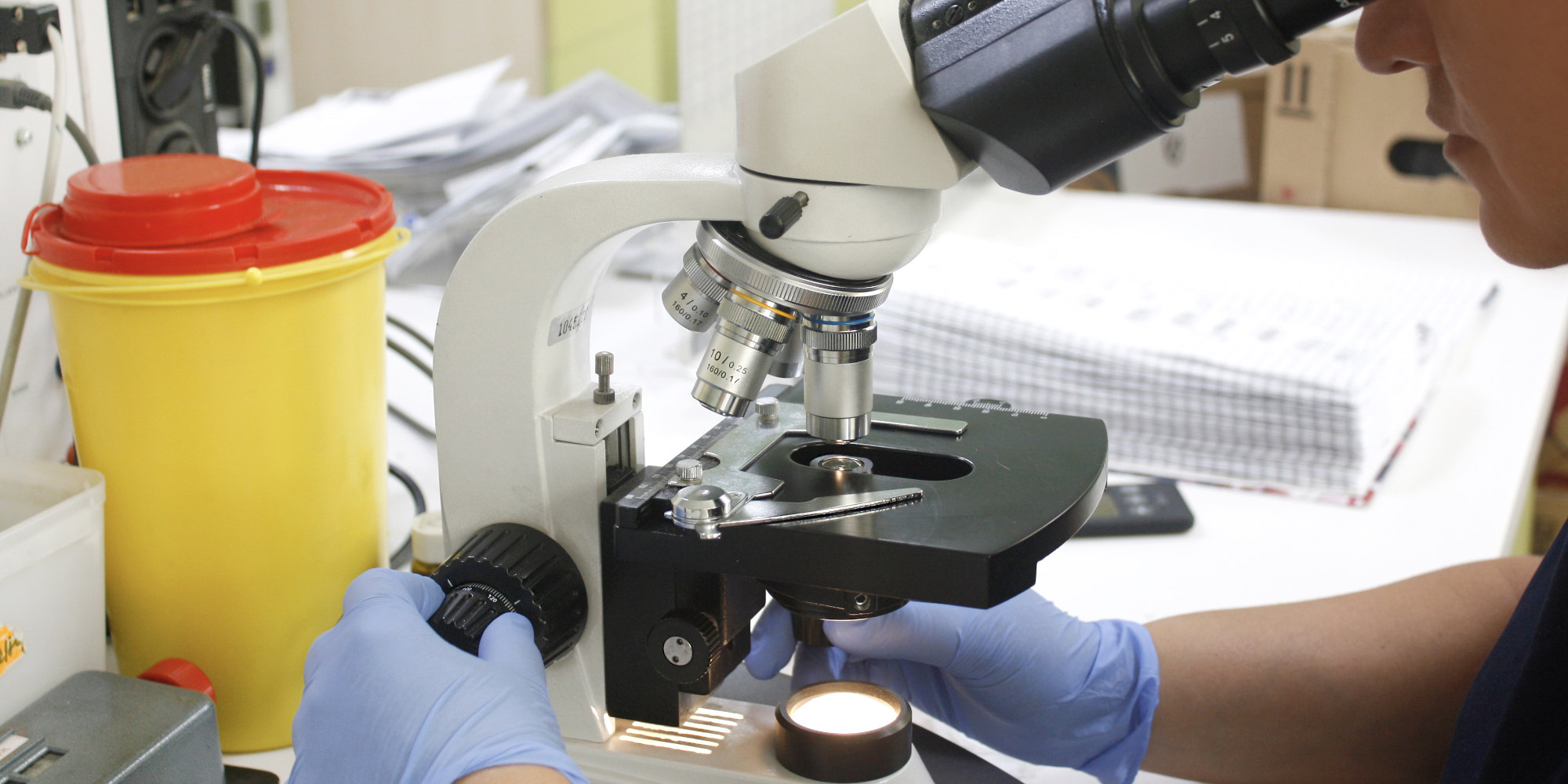 Check out the latest news and announcements from GHTC.
May 23, 2022
GHTC statement in response to the release of the G7 Health Ministers Communique on May 20, 2022.
GHTC welcomes the G7 Health Ministers' Communique, particularly the commitments leaders made to bolster the global health architecture and ensure that the world can respond to future pandemics in a more coordinated and equitable manner.The G7 expressed support for the proposal from the World Health Organization (WHO) Working Group on Sustainable Financing that would raise assessed contributions to WHO to 50 percent of its base budget by 2030–2031 to strengthen the organization's global leadership role, something that GHTC and its partners have broadly supported.GHTC was encouraged to see that the communique also stresses the need to scale up local and regional research, development, and manufacturing capacities, along with more sustainable supply and distribution mechanisms to support faster, equitable global access to safe and effective medical countermeasures.Commitments were also made to tackle the silent pandemic of antimicrobial resistance (AMR)—including by exploring a range of market incentive options to encourage pharmaceutical companies and others to fund research and trials for new antibiotics. This included specific calls to support initiatives such as the Combating Antibiotic-Resistant Bacteria Biopharmaceutical Accelerator, or CARB-X, and the Global Antibiotic Research and Development Partnership (GARDP). Furthermore, the G7 underlined the importance of closing GARDP's funding gap to facilitate its "5 by 25" initiative for the delivery of five new treatments by 2025.Lastly, GHTC supports the new G7 framework, the Pact for Pandemic Readiness, which will see the United Kingdom, United States, Japan, Canada, France, Germany, and Italy coordinate more closely together—and with relevant multilateral organizations like WHO—by building upon the best of their COVID-19-inspired initiatives, including those on surveillance and rapid response.While it was encouraging to see such a strong consensus-driven agenda around global health security, it was disappointing to see that the communique makes no mention of several health priorities that have been neglected during the pandemic, including tuberculosis, malaria, HIV/AIDS, and neglected tropical diseases. It is vital that leaders continue to break down silos and ensure that investments to strengthen surveillance, laboratory, manufacturing, and clinical trial capacity for health security can be leveraged across disease areas. It was also disappointing to not see additional financial commitments made to support the launch of the financial intermediary fund or to bolster manufacturing hubs and laboratory infrastructure in low- and middle-income countries.Leaders must refocus their attention on a broader range of enduring and emerging health threats and make immediate long-term investments to put the world back on track to meet the sustainable development goals.
May 20, 2022
GHTC's statement in advance of the 75th World Health Assembly.
Next week's World Health Assembly will be setting priorities that could have enormous implications for billions of people around the world. As World Health Organization (WHO) member states considers this year's agenda items, GHTC urges them to prioritize the following actions to bolster research and development (R&D) to combat long-standing and emerging threats.:Global strategy for tuberculosis research and innovation: Substantially increase investment in tuberculosis R&D in line with fair share targets, improve coordination through global platforms and protocols, and streamline regulatory pathways and guidance processes to accelerate products to patients.Road map for neglected tropical diseases 2021–2030: Expand investment in R&D for urgently needed treatment and prevention tools for neglected tropical diseases, including therapies designed for children and simplified regimens, and advance regulatory and manufacturing pathways for diagnostic products to close the diagnostic gap.Immunization Agenda 2030: Strengthen implementation of recommendations from WHO's expert body on immunization, accelerate the R&D agenda to advance next-generation COVID-19 vaccines, and support research on the full spectrum of needed immunization innovations, including vaccine administration, storage, and delivery tools.Draft resolution "Strengthening Clinical Trials to Improve Public Health": Support the draft resolution, including its provisions calling upon countries to link grant funding with requirements to use standard data protocols, improve data sharing and harmonization, and increase investments in strengthening clinical trial capacity globally.Read GHTC's full position statements on each agenda item below.14.3 Global strategy for tuberculosis research and innovationProgress toward tuberculosis milestones and targets has been hit hard by the COVID-19 pandemic. In 2020 alone, annual deaths from tuberculosis increased from 1.4 million to 1.5 million globally, far fewer people were diagnosed and treated for tuberculosis, and spending on essential tuberculosis services and research failed to increase in line with existing and new needs. This poses a risk to the achievement of the targets set in the political declaration of treating 40 million people diagnosed with tuberculosis and providing tuberculosis preventive treatment to 30 million people by 2022.To reverse the impact of the pandemic, avert preventable deaths, and put the world on track to end tuberculosis, essential tuberculosis services must be restored as a matter of urgency, and more domestic and international resources need to be mobilized. It is also critical that the development and uptake of new technologies is part of that investment. The Treatment Action Group reported tuberculosis research and development investment of US$915 million in 2020, far below the 2018 UN high-level meeting target of at least US$2 billion per year. Annual funding for tuberculosis research needs to more than double to reach the global target.Therefore, GHTC calls on the World Health Organization (WHO) and member states to:Substantially increase investments in tuberculosis research to drive technological breakthroughs and the rapid uptake of innovations, ensuring they are adapted to the needs of all populations, including children. Member states must mobilize domestic resources, foster public–private partnerships, and incentivize the responsible and well-regulated engagement of pharmaceutical companies, biotechnology firms, and other health product developers to expand the pipeline of new and equitably accessible tuberculosis tools, especially true point-of-care molecular diagnostics, new antibiotic regimens, and vaccines. While the specific call for member states to meet their tuberculosis research funding fair share targets is most welcome, much work remains to make these targets a reality.Address the unmet needs in translational research for tuberculosis. The pandemic has demonstrated that rapid sharing of data helps accelerate research and discovery. Some countries have already made strides by using common protocols coordinated through the Regional Prospective Observational Research for Tuberculosis (RePORT) network and contributed data and biospecimens to the platform. Member states should double down and push for additional coordination and collaboration through these platforms.Address the drug-resistant tuberculosis crisis and close persistent gaps in diagnosis and treatment access and care. WHO and member states should work to ensure that the process for including new technologies to fight drug-resistant tuberculosis on the essential medicines and diagnostic lists and other guidelines is streamlined, and that national regulatory agencies simplify local processes and collaborate regionally to ensure greater harmonization to facilitate the uptake of these technologies.WHO must continue to support the implementation of the global strategy for tuberculosis, including through the Special Programme for Research and Training in Tropical Diseases to provide crucial capacity-building and implementation research support to countries.14.4 Road map for neglected tropical diseases 2021–2030Neglected tropical diseases (NTDs) are inextricably linked to poverty and inequality. These diseases exact a heavy toll, causing chronic illness, severe disfigurement, blindness, and death. More than 1.5 billion people are estimated to require interventions against NTDs each year with many existing tools inadequate to effectively screen and treat populations in low-income and low-resource settings. Increased attention in recent years has brought new resources to the fight against NTDs and fueled research breakthroughs. Yet, very significant gaps remain in the arsenal of tools needed to control and eliminate these diseases, underscoring the need for research and development (R&D) of new tools. COVID-19 has also significantly disrupted interventions and activities across the entire spectrum of research and essential health services for NTDs. Leaders must demonstrate greater urgency to ensure that the progress made over the past decade is not reversed due to challenges caused by the pandemic.Therefore, GHTC calls on the World Health Organization (WHO) and member states to:Address the current diagnostic gaps for NTDs. The Diagnostic Technical Advisory Group for Neglected Tropical Diseases recently published a number of target product profiles, and more guidance and support from WHO will be necessary to spur the development of new diagnostic tools. We urge WHO and member states to work together to explore regulatory and manufacturing pathways to facilitate prequalification and regulatory approval of in-vitro diagnostics.Support programs that help catalyze innovation and build capacity to develop new diagnostics, drugs, vaccines, and other health technologies, and urge WHO to facilitate greater coordination across the full scope of diseases. Accelerated programmatic action could advance scientific understanding for developing new tools, improving strategies, and strengthening service delivery. We urge member states to fill key gaps by investing in R&D for new and improved treatments and prevention tools, including therapies designed for children and shorter, simplified regimens with fewer side effects.14.5 Immunization Agenda 2030Many recent scientific and multilateral agency reports and publications suggest that overall, immunization took a step backward in the past two years. Despite the tireless efforts of countless immunization program staff and health workers to ensure the availability of vaccination services, vaccination coverage globally fell for the first time in a decade. The COVID-19 pandemic has overwhelmed immunization infrastructure and workforce, impacted the global supply chain, increased the incidence of antimicrobial resistance (AMR), and derailed gains made in immunization campaigns around the world. Immunization is a pillar of people-centered primary health care, and we urge the World Health Organization (WHO) and member states to strengthen vaccine-related research and innovation with the most vulnerable populations in mind.GHTC calls on WHO and member states to:Accelerate and expand the COVAX facility research and development agenda to advance next-generation COVID-19 vaccines, including "variant-proof" COVID-19 vaccines and shots that could provide wide protection against coronaviruses, vaccines with optimized dosing, and vaccines more suitable for delivery in low-resource settings. World leaders must also do everything in their power to correct the shameful lack of equitable access to these lifesaving tools.Focus on the full spectrum of innovations that support immunization programs. The near term will inevitably be dominated by a continuing focus on COVID-19 vaccine rollouts. Nevertheless, it is vital that these activities are also leveraged to strengthen vaccine manufacturing capacities, storage, administration, and co-administration with other health interventions as well as novel service delivery, including focused "test & vaccinate" strategies as recently recommended by the Gavi board.Support implementation research and the development of formal feedback loops to monitor follow-up of recommendations made by groups such as the Strategic Advisory Group of Experts on Immunization and regional immunization technical advisory groups.Strengthen manufacturing capacities in low- and middle-income countries. This support must be paired with parallel investment and coordination to ensure sustainable markets exist to procure locally manufactured vaccines. This also includes supporting strengthening regional and national regulatory bodies, ensuring locally manufactured vaccines are safe, effective, consistent, and of high quality.Mandate WHO to immediately lead a comprehensive assessment of the resources and policies needed to meet IA2030's targets.Draft resolution "Strengthening Clinical Trials to Improve Public Health"While the pandemic has disrupted and delayed many research activities, it has also highlighted the importance of quality clinical trials in responding to public health threats nationally, regionally, and globally. Leaders recognize the need for additional investment, new capacities, and reform of existing systems to create a stronger enabling environment for research and development in low- and middle-income countries.As countries seek to develop a more responsive and resilient global health architecture, it is vital to bolster regionally distributed clinical trial capacity. This resolution on strengthening clinical trials to improve public health is a strong first step, taking concrete action to facilitate investment in high-quality clinical trials, adopt robust clinical trial standards in routine practice to expedite the development of effective health care interventions, and develop the governance infrastructure to support enhanced collaboration and coordination between nations.We urge the member states to support the resolution and to:Endorse the provision in the resolution calling for grant funding for clinical trials to be linking to requiring using standard data protocols where available and to mandate registration on a clinical trial registry within the World Health Organization's International Clinical Trials Registry Platform.Work with the World Health Organization and other member states to support the provision highlighting the need for data sharing between regulatory authorities to speed up and harmonize clinical trial approvals in other countries.Support greater clinical trial capacity globally through investment and technical support, enabling a greater number of clinical trial sites in lower- and middle-income countries and more readily coordinating activity between existing and new clinical trial networks.
Annoucements

In the media

Advocacy actions
Read stories about bright ideas and bold innovations in global health.
May 23, 2022
In this regular feature on Breakthroughs, we highlight some of the most interesting reads in global health research from the past week.
Interested in more global health innovation news? Every week GHTC scours media reports worldwide to deliver essential global health R&D news and content to your inbox. Sign up now to receive our weekly R&D News Roundup email. IAVI and Moderna are preparing to launch the first in-Africa trial for an mRNA HIV vaccine candidate, the organizations announced last week. The phase 1 vaccine trial will take place at the Center for Family Health Research in Kigali, Rwanda, and The Aurum Institute in Tembisa, South Africa. The vaccine candidate, mRNA-1644, uses Moderna's mRNA technology to deliver a specific class of B cells needed to develop broadly neutralizing antibodies to fight HIV infection. mRNA technology could accelerate the development of a safe, effective, affordable, and durable HIV vaccine, according to IAVI, and the trial will build on progress in HIV vaccine research using the combination of Moderna's proven mRNA vaccine technology and a novel HIV vaccine approach developed by IAVI and Scripps Research, and draw on more than two decades of collaboration with scientific centers of excellence in sub-Saharan Africa, supported by the US Agency for International Development.A US Centers for Disease Control and Prevention (CDC) advisory panel on Thursday voted to recommend children between the age of 5 and 11 should be offered a third dose of the Pfizer-BioNTech COVID-19 vaccine at least five months after receiving their second dose. CDC Director Dr. Rochelle Walensky then endorsed the panel's recommendation, which followed authorization by the Food and Drug Administration earlier that week. In making their decision, the CDC advisors reviewed data indicating a third dose increases the antibody response from the vaccine, which should protect recipients better, at least temporarily. CDC also now recommends those who are 12 and older and immunocompromised and all people over the age of 50 should receive a second booster, at least four months after their first dose.Clinical research in the United States faces a "critical shortcoming" when it comes to diversity, a new report from the National Academies of Science, Engineering, and Medicine stresses. While diversity has become an increasingly important priority, racial and ethnic minority populations continue to be left behind in research, leaving a large portion of the US population—and those that often face the greatest health challenges—less able to benefit from discoveries, because they are not adequately represented in clinical studies. Members of the LGBTQIA+ community, older adults, pregnant and lactating individuals, and people with disabilities are also among the populations frequently left out. The report offers recommendations to increase the inclusion of these groups in order to advance equitable research—described as a clinical trial population that matches the demographics of the disease being studied.
PATH/Georgina Goodwin
On May 16, with negotiations over fiscal year 2023 (FY23) appropriations underway on Capitol Hill, the Global Health Technologies Coalition (GHTC) hosted congressional staff and coalition members for a virtual briefing on the Supporting Innovative Global Health Technologies (SIGHT) Fund—a proposal for a new $250 million appropriations line in the FY23 State, Foreign Operations, and Related Programs bill dedicated to global health research and development (R&D) at the US Agency for International Development (USAID).Emily Conron, senior US policy and advocacy officer for GHTC, kicked things off with a presentation on the basics of the SIGHT Fund and the challenges it is designed to solve. She noted how 15 years ago, USAID spent about 8 percent of its global health funding on innovation, but that while USAID's global health budget has doubled in that time, spending on innovation has not kept pace, dropping to less than 5 percent as a share of global health investment. She also emphasized that the pace of global health progress in the future will depend on the reversal of these investment trends today, with more resources urgently needed for R&D: "Today's global health tools like antiretrovirals for HIV/AIDS, oral rehydration therapy to save lives from diarrheal diseases, vaccines that have dramatically reduced child mortality globally—these tools are the product of robust R&D investments begun decades ago….We need to invest proactively today to ensure continued progress in global health in the years to come, and establishing the SIGHT Fund with an initial investment of $250 million dollars—which I should note is a level of investment representing less than 3 percent of all current US spending on global health—could really catalyze the development of tools that accelerate progress against emerging and enduring global health challenges. This would save US taxpayer dollars, maximize the impact of our programs, and ultimately improve and save lives around the world." Rachel Cohen, regional executive director of the Drugs for Neglected Diseases initiative (DNDi), North America, followed with the perspective of a leading global health product development partnership on why the SIGHT Fund could be transformative for global health innovation. She described previous R&D partnerships DNDi has had with USAID, but how budget limitations cut this promising work short—work that a new source of dedicated innovation funding could be tapped to continue. USAID's disease-focused programs, with their limited funding, "shouldn't have to make these kinds of trade-offs—between critical funding for service delivery and funding for the next generation of lifesaving tools," Rachel noted. "That's why DNDi is supporting the SIGHT Fund and why we need a mechanism that perhaps could be more crosscutting and catalytic." She noted how the fund could complement work advanced by other US agencies, ensuring that promising innovations do not languish in the dreaded R&D "valley of death" when early-stage R&D funding often drops off: "One important example of this would be, for example, to take some of the funding that NIH, the National Institute of Allergy and Infectious Diseases, is funding for broad-spectrum antiviral drug discovery," she shared. "Once those tools are perhaps ready for clinical trials, USAID could fund the development of broad-spectrum and spectrum antivirals for a range of viral pathogens of pandemic potential." She also noted new R&D areas the fund could support, such as funding "in a more transformative way the R&D needs of infants and young children, ensuring gender-responsive R&D, or addressing the health consequences of the climate crisis." Another innovator perspective was shared by Dr. Anand Anandkumar, co-founder and chief executive officer of Bugworks Research Inc. Anand shared background on the growing crisis of antimicrobial resistance (AMR), a global threat Bugworks is combatting through the development of novel broad-spectrum antibiotics designed to be affordable and accessible globally. "We all know from the experience of COVID that none of us is safe until everyone is safe—these are global problems requiring global solutions," he reflected. "This [SIGHT Fund] could actually fill in a lot of key global gaps and make the United States a leader in connecting and finding solutions that are important globally." He shared a helpful image of a triangle to describe three interconnected gaps in the current global innovation ecosystem he believes the SIGHT Fund could help address. "One axis of the triangle is support funding of clinical development for phase 2 and 3 with an eye on LMICs [low- and middle-income countries]," he said. "There are already fascinating programs like CARB-X that have created a good pipeline to phase 1, fascinating programs like GARDP out of DNDi that are trying to support phase 2 and phase 3, and AMR Action Fund, that are trying to support phase 2 and phase 3—but that valley is a complex valley. It needs more support.""Number two, USAID, through the SIGHT Fund, can build clinical trial capacities on the ground in LMICs," he noted. "You have patient population that have multidrug resistance, a very rich patient population—that's the right place to do clinical trials, to find out how your drugs are going to work on the worst, difficult patients, but they [LMICs] don't have capacities." "And third and last point: a fund like SIGHT could actually bring regulators together, take lessons from COVID, and accelerate these highly needed treatments for unmet population," he concluded. "So one vertex of the triangle is supporting clinical development to plug the phase 2, phase 3 gap, one vertex is creating clinical trial capacities where it matters the most in LMICs, and the third is regulatory harmonization." The final intervention was made by Dave Milestone, former acting director of the USAID Center for Innovation and Impact, who shared what he experienced leading innovation activities during his tenure at USAID and why that has made him a supporter of the SIGHT Fund proposal today. "We know that there's a need for innovation," Dave shared. "We're slowing our progress toward the achievement of our health SDGs [Sustainable Development Goals]. If we just go with sort of the status quo today, even if we deploy all the existing solutions that we have, there's a number of studies that say that we would still fall short. We need innovation. We need new local solutions. We need new partners, and we need to start with local problem solvers to make sure that we're identifying those right problems and then engaging the global R&D community to address those needs." Dave described several successful innovation partnerships from his time at USAID, including Grand Challenges, which crowded in new thinkers and problem solvers to address leading challenges such maternal and child health, Ebola, and Zika. But he noted that many of these partnerships, while very successful, were short term and ad hoc. "USAID funding for R&D and innovation isn't institutionalized. It's not consistent. It's not long term," he emphasized. "We should think about a more strategic, holistic approach," which he noted includes, but is not limited to, the level of funding: "It's also about crowding in the right skill sets and mindsets to how we work with innovation…bringing in the sort of people who understand the practice of innovation, who have portfolio management expertise. These are new skill sets and mindsets that should come with the [establishment of the] SIGHT Fund at USAID." He concluded with a strong call to action: "If our goal is to end the need for foreign aid, then we need to do this. The status quo isn't cutting it, and we need to be prepared to solve tomorrow's problems with tomorrow's solutions—and the SIGHT Fund is an important step in that right direction."Jamie Bay Nishi, executive director of GHTC, finished the event by leading a question and answer session with the speakers, in which they emphasized the far-reaching impact that $250 million in new annual funding could have, how the fund could improve USAID's responsiveness during health emergencies like COVID-19, and how it could advance not only discrete global health innovations, but also innovate the practice of R&D, strengthening the capacity of global partners to lead this work. On this last topic, Rachel offered an inspiring closing point: "If COVID has taught us nothing, it's that …this whole concept that 'trickle-down innovation' is going to work—I think we have all been disavowed of that myth. By that, I mean [the belief that] all the innovation happening in high-income countries…[will, with enough good will] eventually make their way to low- and middle-income countries." She emphasized that "the model of the future needs to be—especially for diseases that are highly prevalent in low- and middle-income countries—driven by the incredible innovation capacity that exists in those countries. But that cannot happen if all the money is flowing only to organizations and academic institutions that are based in high-income countries. We just have to break that cycle…[and] make sure that the experts, the scientists, the clinicians, and the policymakers from low- and middle-income countries are helping to set the priorities, to make the decisions, to allocate the resources, and ultimately to drive the innovation agenda of the future." You can watch the recording of the full session below, and learn more about the SIGHT Fund here.
PATH/Christopher Nelson
The 75th World Health Assembly (WHA) will kick off Sunday with delegates and limited civil society gathering in person in Geneva, Switzerland, for the first time since the pandemic was declared more than two years ago. While immediate COVID-19 response needs still remain a high priority, the conversation has also shifted to how to reform the global health architecture to better prepare for future health threats and how to reinvigorate the fight against other health challenges. Here are the top five issues GHTC will be tracking:1. Will WHO get a budget boost?Many experts have pointed to the World Health Organization's (WHO) financial health as a key obstacle hindering the agency's ability to plan strategically and respond effectively during crises. Over the past two decades, assessed member state contributions—or countries' mandatory dues to WHO—have stagnated, today accounting for just 16 percent of the WHO budget. This has left the agency increasingly reliant on unpredictable, often earmarked voluntary contributions from wealthy countries and philanthropic donors. In January 2021, the WHO Executive Board (EB) tasked a new WHO Working Group on Sustainable Financing with remedying this problem. In late April, the group announced it had reached a consensus agreement to raise assessed contributions to cover 50 percent of WHO's base budget by 2030, which would be linked to progress on WHO governance reforms. While this agreement is a positive signal of broad member state support, it still needs to be adopted at WHA, which is not a certainty. If approved, the first increases will take place next year and will hopefully usher in a more solid, sustainable financial future for WHO.2. What changes are ahead for WHO and the global preparedness architecture?Heading into WHA, several processes have begun unfolding that could fundamentally alter how WHO—and the world—prepares for and responds to health emergencies. At the 74th WHA and the November Special Session, member states established a new Working Group on Strengthening WHO Preparedness and Response to Health Emergencies (WGPR) and an Intergovernmental Negotiating Body (INB) to advance a potential new pandemic treaty or instrument. While the INB is not expected to meet again until June, after holding a historic public hearing in April, the WGPR has released its draft report of recommendations for WHA consideration. Among other actions, the WGPR proposes independent evaluations to determine the future and evolution of new initiatives like the Access to COVID-19 Tools Accelerator, COVID-19 Technology Access Pool, mRNA vaccine hub, and BioHub pathogen sharing system and calls for member states to grow national and regional manufacturing capacity. Notably, the report also calls for a process to amend the International Health Regulations (IHR), the current legal framework that dictates member state responsibilities to prevent and combat disease outbreaks, urging this year's assembly to adopt any amendments that are ready. The US government has already submitted its amendments for IHR reform for WHA consideration, but other resolutions from member states could still be forthcoming. It remains to be seen whether the assembly takes forward any amendments this year or pushes the process into 2023.Alongside IHR reform, we'll also be watching whether WHA takes action to expand the Global Influenza Surveillance and Response System (GISRS), following a report presented at January's EB that suggested GISRS be broadened to cover other respiratory viruses with epidemic and pandemic potential, building on the success of leveraging the system for the COVID-19 response. In the interim months between, the WHO Secretariat has engaged with stakeholders for feedback on this proposal, but it's unclear whether WHA will vote on this proposal, and key questions remain as to how this expansion would align with other related initiatives like the WHO BioHub pathogen sharing system and requirements of the Nagoya Protocol, which governs the access and benefit-sharing provisions of biological sample sharing.3. How's the progress report on TB innovation, NTDs, and immunization?While COVID-19 and health preparedness are consuming much of the political energy going into the 75th WHA, they are certainly not the only global health challenges the world is facing. This year's assembly will also take up agenda items on the global strategy for tuberculosis (TB) research and innovation, the road map for neglected tropical diseases (NTDs), and Immunization Agenda 2030, which are all WHO-led health-area strategies that run through 2030. While the assembly is just expected to hear progress reports on these matters and interventions from member states and civil society, given the significant impact of COVID-19-related disruptions on many of these issues, it will be important to hear whether targets are on track, gauge the level of political will to reinvigorate efforts against these critical challenges, and see what concrete steps member states highlight as priority areas for WHO. In addition, the assembly is also expected to vote to extend the global strategy and plan of action on public health, innovation and intellectual property, which now runs through 2022, until 2030.4. Will a resolution drive changes in the way clinical trials are approached?While this matter has largely flown under the radar, the assembly is anticipated to consider a resolution introduced by the United Kingdom aimed at improving the quality of clinical trials. The intent of the resolution is to build on lessons learned from the COVID-19 pandemic, which drove a surge in funding for clinical research on COVID-19 tools, but also saw many trials that weren't large enough or employed inconsistent protocols and outcome measurements across geographies, making it difficult to pool and compare data to turn conclusions into medical practice. Among other matters, the resolution urges countries to better coordinate research, standardize protocols, improve reporting on trial registration and results, and work to increase clinical trial capacity globally, particularly in low- and middle-income countries—though none of these actions are binding. It also requests WHO develop a global action plan to strengthen clinical trial practices to be presented for consideration at next year's assembly.5. Will civil society engagement be satisfactory this year?During these past pandemic years, civil society has unfortunately experienced diminished opportunity to meaningfully engage in WHA and other WHO meetings as forums have turned virtual and agendas have become increasingly jam-packed. Last year and this year, WHO experimented with separate pre-WHA consultations for non-state actors (NSAs), which have left many participants dissatisfied as actual member state participation has been low and the mechanism is unclear for how feedback is transmitted to member states. This year, NSAs have been invited back to the Palais in person for the first time since the pandemic began, with passes limited for safety, and they are expected to be able to deliver interventions live before the assembly. Yet continued scheduling constraints often result in limited time for NSA interventions at best, or being excluded from speaking on certain agenda items altogether at worst. In addition, with few technical public consultations and little transparency around the status of negotiations on specific agenda items, NSAs are left with fewer vehicles to influence proceedings than in the past. We'll be watching closely if this semi-return to normal engenders better opportunity for NSAs to have their voices heard and will continue to push for robust civil society involvement this year and beyond.
USAID Central Asia
Interested in more global health innovation news? Every week GHTC scours media reports worldwide to deliver essential global health R&D news and content to your inbox. Sign up now to receive our weekly R&D News Roundup email. World leaders convened virtually Thursday for a second Global COVID-19 Summit to accelerate collective efforts in the global pandemic response, pledging about $3.1 billion in new 2022 funding along with commitments to bolster availability of COVID-19 tools. The funding commitments, though falling short of the goal of $10 billion for vaccinations and $3 billion for therapeutics and oxygen, included more than $2 billion in funding for the immediate COVID-19 response and $962 million for a new pandemic preparedness and global health security fund to be established at the World Bank. The United States, which cohosted the summit alongside Belize, Germany, Indonesia, and Senegal, also announced a new National Institutes of Health licensing agreement to share technologies with the World Health Organization's COVID-19 Technology Access Pool and the Medicines Patent Pool to support the development of therapeutics, early-stage vaccines, and diagnostic tools.The Coalition for Epidemic Preparedness Innovations (CEPI) will provide up to $19.3 million to support development of a "variant-proof" COVID-19 vaccine by an international consortium consisting of Bharat Biotech, the University of Sydney, and ExcellGene SA. The funding will support preclinical and clinical proof of concept for an adjuvanted subunit vaccine candidate—including immunogen design, preclinical studies, manufacturing process development, and a phase 1 clinical trial—with the goal of providing broad protection against all known SARS-CoV-2 variants of concern as well as future variants of the virus. The project could contribute to long-term control of COVID-19, according to CEPI, and the partnership has committed to achieving equitable access to any outputs of the project.A World Trade Organization (WTO) proposal to temporarily waive patent protections on COVID-19 vaccines is receiving tepid reactions from members ahead of a long-delayed ministerial conference set for June. The current compromise proposal would ease some existing barriers to issuing compulsory licenses for patents on COVID-19 vaccines, but also introduces new impediments, including a condition requiring countries to list each patent they intend to waive. The deal is a result of discussions between the European Union, United States, South Africa, and India, following the original proposal by South Africa and India presented in 2020, which sought to not only waive intellectual property protections on patents, but also trade secrets, copyrights, and industrial designs, for treatments, tests, and vaccines. WTO member states expressed mixed views at a recent meeting of the Council on Trade-Related Aspects of Intellectual Property, or TRIPS, ultimately leaving the fate of the proposal uncertain.
Learn more about upcoming events hosted by or featuring GHTC and its members.
DSW, Pandemic Action Network, and PATH
PATH, Sabin Vaccine Institute, the Bill & Melinda Gates Foundation, & partners
Location:
New Delhi, India